A congregation of the Presbyterian Church in Canada.
On March 1, 2018, we welcomed the Rev. Dr Stephen Hayes as stated supply. He will be with us into the Fall. Our Interim Moderator is the Rev. Philip Kim.
From the Sunday after Labour Day into June, join us for worship on Sundays at 10:30 a.m. All are welcome. We are located at 729 Bank Street at the corner of First Avenue. On-street parking available. Bus routes 1 & 7 will get you here.
Great Glebe Garage Sale ~ May 26, 2018 from 8:30 a.m. to 3 p.m.
Rummage sale including household goods and clothing. Bake table. We also offer a place to rest a while as well as snacks, sandwiches, tea, coffee, soft drinks and water.
Pub Nights
We are having Pub Nights on Wednesday, May 30 and Wednesday, June 6, from 7 p.m. at the Arrow and Loon, 99 Fifth Avenue at the corner of Bank Street.
Who may come? Anyone who wants to attend.

What's the agenda? There is none. It's not a meeting. It's about fun, friendship and conversation.
Any rules? Yes, there is one: each person pays his/her own bill.
Do I need to tell anyone that I'm coming? No, just come. But if you have a chance tell Isaac. (We may want to reserve a larger table).
Who will be there? Isaac and Stephen for sure and anyone else who happens to show up.
What should I order? Whatever you like. Make it dinner if you want but having just a drink is okay too.
View church location on Google Maps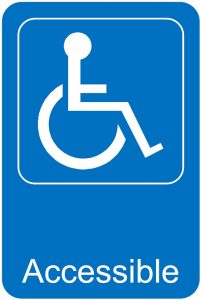 Our Church building is wheelchair accessible. Please enter using the ramp at the 181 First Avenue door. If you use Para Transpo, please give 181 First Avenue for your drop off and pick up.
Office Hours
The church administrator will be in the office Tuesdays, Thursdays, and Fridays from 10 a.m. to 4 p.m.