A congregation of the Presbyterian Church in Canada.
NEW PROGRAMS
Preschool and Caregivers Street Retreat
Starting January 24, 2020
St Giles is launching a new program for Moms/Dads and Caregivers with preschoolers on Fridays from 9 a.m. to 11 a.m. A safe and warm environment will be provided in the Church Hall accessed by the door at 181 First Avenue. Strollers are to be parked outside beside the ramp. Two members of the church with current Police Records Checks will supervise the program, but adults bringing children in are expected to stay in the Church Hall and supervise their children. Healthy snacks, fruit, cheese and crackers will be available for the children and coffee/tea and juice will be available for adults. Toys and gated play areas will be available.
Tuesday Quiet Reflection Space
Starting January 21, 2020
On Tuesdays, the Church door on Bank Street will be open for anyone to come in for a time of quiet reflection in the pews of St Giles Church. This will be from 12 noon to 2 p.m.
ABOUT US
We are in an interim period under the direction of Co-Interim Moderators the Rev. James T. Hurd and the Rev. Dr Cedric Pettigrew. We are grateful to have Interim Minister Dan Chook Reid with us for Sunday services, guiding our outreach, and more.
St Giles Ottawa Congregational Profile
From the Sunday after Labour Day into June, join us for worship on Sundays at 10:30 a.m. All are welcome. We are located at 729 Bank Street at the corner of First Avenue. On-street parking available. Bus routes 1 & 7 will get you here.
Office Hours ~ August through June
The church administrator will be in the office  on Tuesdays, Thursdays and Fridays from 10 a.m. to 4 p.m. Come to the ramped entrance at 181 First Avenue, enter, turn left past the stairs, then turn right down the hallway. The office is in the Pauline Orr Memorial Room on the right.
Office Hours ~ July
The church administrator will be in the office on Tuesdays from 10 a.m. to 4 p.m.
View church location on Google Maps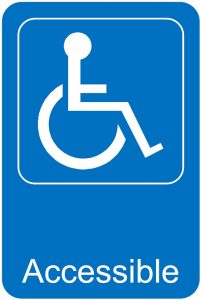 Our Church building is wheelchair accessible. Please enter using the ramp at the 181 First Avenue door. If you use Para Transpo, please give 181 First Avenue for your drop off and pick up.