A congregation of the Presbyterian Church in Canada.
DURING THE PANDEMIC
On-site Services of Worship have been replaced by weekly web-based sermons and information.
We have added a Sermons page. See the list of tabs at the top of this page. Each week the current sermon will be added and the prior sermons retained. March 22 sermon
We will celebrate Palm Sunday in a different way. Laura Brandon has made coloured paper palms. They will be photographed and sent to you as a single image to go alongside Pastor Dan's Palm Sunday sermon.
There will be no Office Hours while social distancing is in effect. Pat will be attending to manage the finances, but respectfully asks that she be alone in the building as a family member has COPD and is at increased risk. Phone messages will be monitored. The office email is not available remotely. In the interim, please use stgilesottawa@gmail.com
AFTER THE PANDEMIC
Services
From the Sunday after Labour Day into June, join us for worship on Sundays at 10:30 a.m. All are welcome. We are located at 729 Bank Street at the corner of First Avenue. On-street parking available. Bus routes 1 & 7 will get you here.
Office Hours ~ August through June
The church administrator will be in the office on Tuesdays, Thursdays and Fridays from 10 a.m. to 4 p.m. Come to the ramped entrance at 181 First Avenue, enter, turn left past the stairs, then turn right down the hallway. The office is in the Pauline Orr Memorial Room on the right.
Office Hours ~ July
The church administrator will be in the office on Tuesdays from 10 a.m. to 4 p.m.
View church location on Google Maps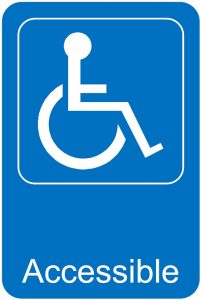 Our Church building is wheelchair accessible. Please enter using the ramp at the 181 First Avenue door. If you use Para Transpo, please give 181 First Avenue for your drop off and pick up.