A congregation of the Presbyterian Church in Canada.
We are in an interim period awaiting the appointment of an Interim Moderator. We are grateful for the services of supply ministers and welcome the varied perspectives that they bring.
Summer Services
All services at 10 a.m.
July 7 and 14 — Southminster United
15 Aylmer Avenue, corner of Bank Street
July 21 and 28 — Fourth Avenue Baptist
816 Bank Street, corner of Fourth Avenue
August 3, 11, 18 and 25 — St Giles
729 Bank Street, corner of First Avenue
From the Sunday after Labour Day into June, join us for worship on Sundays at 10:30 a.m. All are welcome. We are located at 729 Bank Street at the corner of First Avenue. On-street parking available. Bus routes 1 & 7 will get you here.
Advance Notice
Saturday, September 21 ~ 7 p.m.

Presentation at St Giles in the Sanctuary entitled "The Scandal of Division and the Promise of Unity" by the Rev. Amanda Currie, Moderator of the 2019 General Assembly of the Presbyterian Church in Canada, Brief synopsis: Rooted in a reflection on Paul's first letter to the Church at Corinth, Amanda shares about the scandal of the divided Body of Christ and the promise of unity in Christ through love. Amanda is a Presbyterian minister who is married to Nicholas Jesson, a Roman Catholic ecumenist. For the last 19 years, they have lived as an interchurch couple, sharing life, faith, and ministry together in two churches. They currently live in Regina, Saskatchewan. Amanda grew up in the Glebe and was an active member of St Giles where she sang in the choir. Refreshments will be served downstairs in the Banquet Hall following the presentation. This event is open to everyone and should appeal particularly to anyone with an interest in ecumenism.
Sunday, September 22, 2019 ~ 10:30 a.m.
Amanda will also be preaching at St Giles on the subject: "I Have Need of You".
Office Hours ~ August through June
The church administrator will be in the office  on Tuesdays, Thursdays and Fridays from 10 a.m. to 4 p.m. Come to the ramped entrance at 181 First Avenue, enter, turn left past the stairs, then turn right down the hallway. The office is in the Pauline Orr Memorial Room on the right.
Office Hours ~ July
The church administrator will be in the office on Tuesdays from 10 a.m. to 4 p.m.
View church location on Google Maps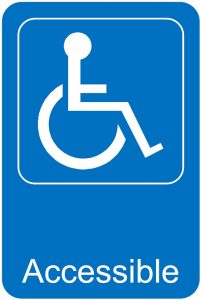 Our Church building is wheelchair accessible. Please enter using the ramp at the 181 First Avenue door. If you use Para Transpo, please give 181 First Avenue for your drop off and pick up.