A congregation of the Presbyterian Church in Canada.
On-site Services of Worship continue on Sunday mornings at 10:30 a.m.. Please visit the News page to see the measures put in place to guard everyone's health and what your responsibilities are. For those who cannot attend, we will be continuing with the weekly web-based sermons and information. We are located at 729 Bank Street at the corner of First Avenue. On-street parking available. Bus routes 1 & 7 will get you here. If you are arriving by Para Transpo, please give them the address for our ramped entrance, 181 First Avenue.
St Giles has been holding a Christmas Bazaar for many years. This year we are using 32Auctions to enable the sale to go ahead while respecting the safety of both Church members and those people purchasing items. While the site we use also hosts auctions it is important to note that we are NOT using an auction process only the "Buy Now" feature on the site. The Bazaar is active and will close at 11 p.m. on Wednesday, December 2.  Click above on "St Giles Bazaar" for the link.
Please register an account on the site to be able to purchase items.
Items can be picked up at the Church on Saturday, December 5 between 9 a.m. and 5 p.m.
Services
We have added a Recorded Services page. Click the Welcome tab at the top of this page. Each week the current sermon will be added and the prior sermons retained.
Office Hours ~ August through June
We have returned to regular Office Hours (see below), but with social distancing in effect. The church administrator has a heart condition that places her at higher risk. If you are coming into the office, please make sure to make an appointment and bring your mask. We will meet in the Banquet Hall.
The church administrator will be in the office on Tuesdays, Thursdays and Fridays from 10 a.m. to 4 p.m. Come to the ramped entrance at 181 First Avenue, enter, turn left past the stairs, then turn right down the hallway. The office is in the Pauline Orr Memorial Room on the right.
Office Hours ~ July
The church administrator will be in the office on Tuesdays from 10 a.m. to 4 p.m.
View the church location on Google Maps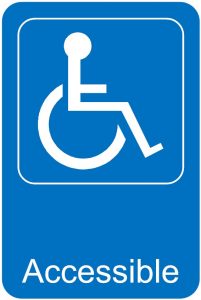 Our Church building is wheelchair accessible. Please enter using the ramp at the 181 First Avenue door. If you use Para Transpo, please give 181 First Avenue for your drop off and pick up.