A congregation of the Presbyterian Church in Canada.
We are located at 729 Bank Street at the corner of First Avenue. On-street parking available. Bus routes 1 & 7 will get you here. If you are arriving by Para Transpo, please give them the address for our ramped entrance, 181 First Avenue.
St Giles Presbyterian Church is planning to reopen the sanctuary for in-person worship on the Sunday, February 28. Please observe the following 'safe reopening protocols':
1. Those attending worship must enter through the main entrance (Bank Street) unless they need access to the elevator in which case the ramped entrance on First Avenue should be used.
2. Hand sanitizer (recommended) will be provided at each of the entrances.
3. Those attending worship are required to wear masks that cover the mouth and nose.
4. We are keeping a register of people entering at the Bank Street door. If you use the elevator please ensure your name is recorded.
5. When entering the sanctuary, we ask that you proceed through the middle doors and middle aisle following the arrows to the pews that have not been taped off. You will be asked to sit 2 metres apart from fellow congregants in the pews, excepting those from the same household. Seating capacity is approximately 40.
6. Hymnbooks are not available. The hymns will be in the bulletin.
7. For the time being there will be no passing of the Peace.
After the service, those exiting the sanctuary should leave by the side aisles following the arrows to the elevator/single side doors at the back of the sanctuary.
Please avoid congregating inside the building after the service.
Office Hours ~ January 2021 onwards
During the province-wide lockdown, the church administrator will be working from home on Tuesday and Thursday, 10:00 a.m. to 4:00 p.m.  She will be in the church office on Fridays, 10:00 a.m. to 4:00 p.m., and will continue to monitor phone and email remotely until such time as the lockdown is lifted.  Trust in the Lord, wear a mask, and wash your hands!
To connect with the Minister
Should you wish to contact the minister, the Rev. Paul Wu, his office hours are Tuesday to Friday 10:00 a.m. to 2:00 p.m.  He is available to meet in-person, by phone (613-275-2551), or by email (paulwu55@yahoo.ca).  For pastoral emergencies, call anytime!
View the church location on Google Maps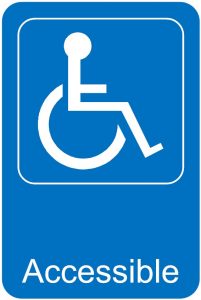 Our Church building is wheelchair accessible. Please enter using the ramp at the 181 First Avenue door. If you use Para Transpo, please give 181 First Avenue for your drop off and pick up.